We had wonderful results with VGA's second call to artists for donations to Project Art Share. 14 artists contributed 66 paintings in all sizes and media. We had a last-minute change in destination for half of the paintings. Janet Collamer learned from the Aloha Food Pantry that family clients had dropped in numbers due to Aloha High School providing food and Federal financial assistance. She contacted Linnton Community Center in Northwest Portland who also has a food bank. They were very excited to accept the art donations. So, for each artist who donated more than one painting half went to Aloha and the other half to Linnton. This was actually a very good development for VGA and the families as well. Every painting had a VGA Art Share label with the artist's note, the VGA logo, name, address, phone number and our tag line, "Learn. Create. Share!". Thus, further expanding our Gallery's commitment to community outreach.
Aloha is still happy to receive the art too. Many thanks to Janet for her fancy foot work on finding a second destination. Thanks also to Janet and her son Micha for picking up the paintings and delivering them. Artists, please accept a huge thank you for your generosity in making the donations.
Participating artists were Sue Girard, Jennifer Girard, Phyllis Meyer, Julie Amendariz, Debbie Teeter, Lana Nelson, Kalyani Pattani, Chris Kondrat, Fran Gilleland, Denise Marshall, Myrlene Allred and Linda Novel.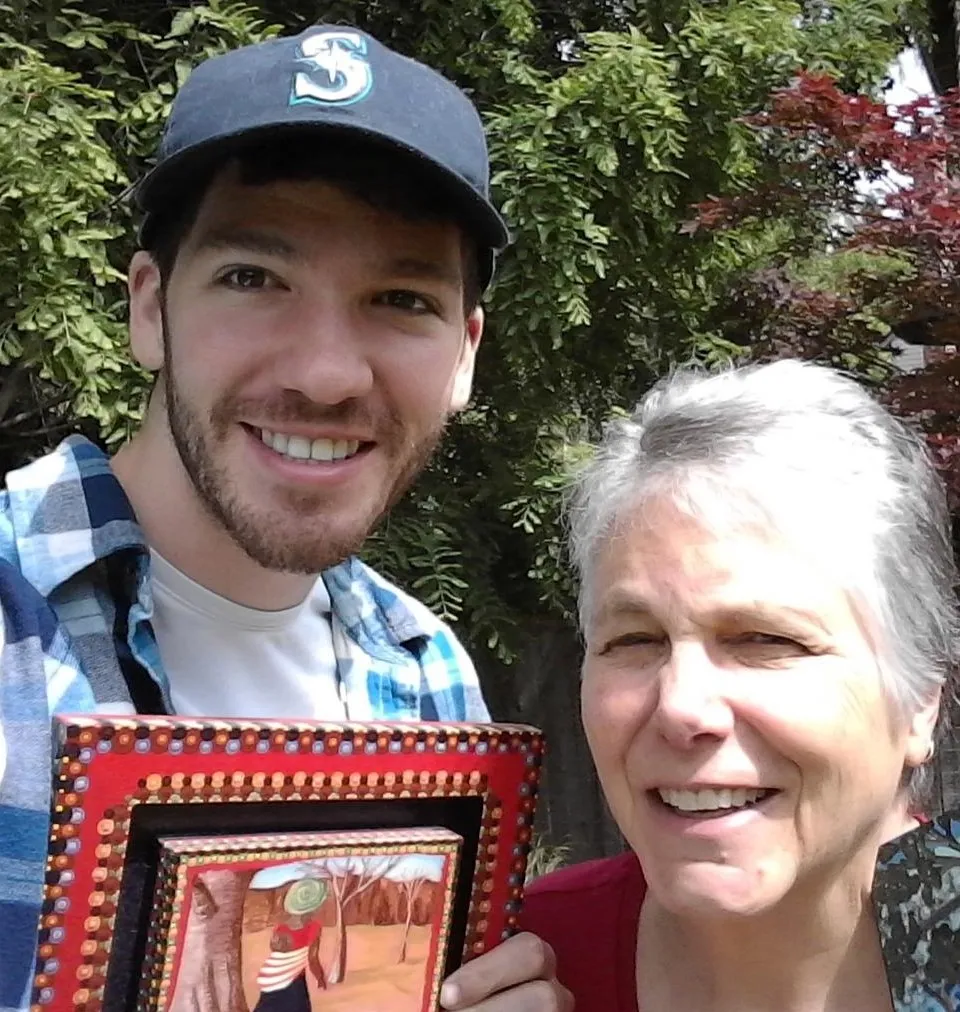 Linnton staff with VGA donations: