Plan to attend the VGA reception, view the Spring Awards show and celebrate the Village Gallery's 60th Anniversary, April 16th 2023 from 3 to 5 PM.
We look forward to seeing you!
The 60th Anniversary Committee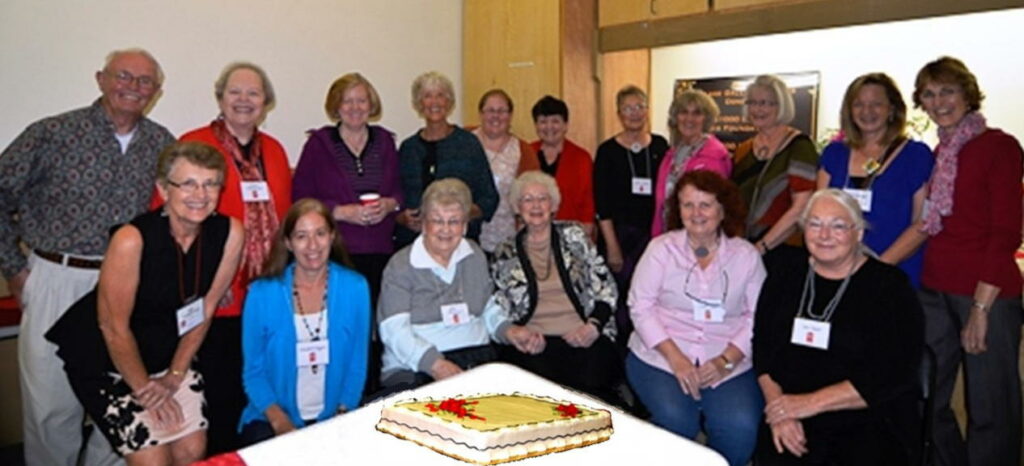 As we look forward to celebrating 0ur 60th Anniversary on April 16th, 2023, here are the artists who joyously celebrated our 50th Anniversary!
Front Row L to R: Judy Vatne, Elizabeth Higgins, Dorothy McDowell, Guest, Carla Ueki, Ann Myers
Back Row L to R: Otto VanWalstijn, Cyndie Christiansen, Britt McNamee, Phyllis Meyer, Shelley Lebel, Lana Nelson, Bobbie Willard, Sue Girard, Sunny Smith, Anji Grainger, Linda Nye