VGA's Open Studio:  When Washington County's Open Studios are cancelled . . . VGA creates its own opportunities . . . 4 artist demos and an Art Kit Giveaway! Thanks to artists Sue Selby, Chris Boyer, Kalyani Pattani and Virginia Sumner for making this a success!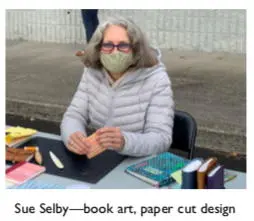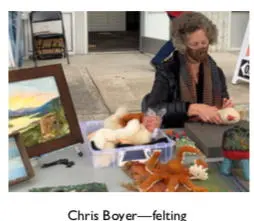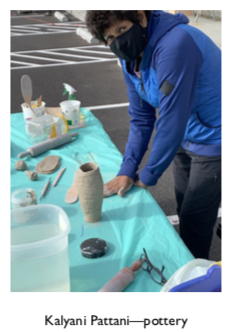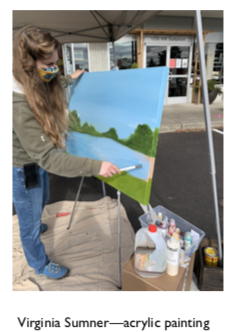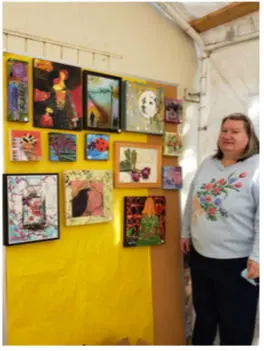 Aloha Food Pantry:
We had a wonderful response from VGA artists when asked to donate paintings to the Aloha Food Pantry!! Nineteen artists donated seventy-nine paintings in various sizes and media. Janet Collamer, originator of the project and her son, Micah delivered the load of paintings with great joy. The Food Pantry Director, Donna Coonrod, pictured with some of the paintings on day one, is delighted with our contribution. We can all feel good that our effort may make the holidays a little brighter for the 50 families who drop by the Pantry each week. Thank you to the following artists who graciously gave a part of themselves to the project enabling VGA to give back to the community that we serve as a 501(c)(3) nonprofit organization.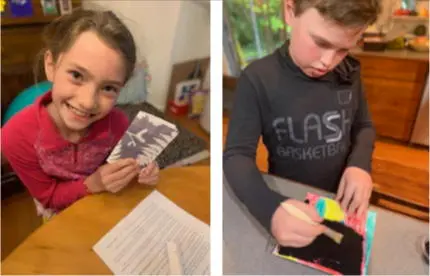 Budding Artists:  Siblings Margaret with her journaling project and brother Klarence working on his Crayon Scratchboard from VGA.