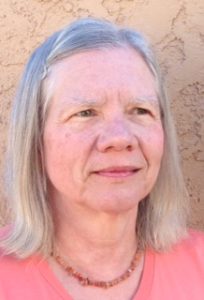 Chris Kondrat is an emerging watercolor artist who has been actively taking art classes and workshops since 2005. She enjoys exploring her creative side, as her college training was in science. Originally from Chicago, Chris moved to Portland in 1975 with her husband and (now grown) children.
Chris began her artistic path by painting primarily in watercolor but now also dabbles in acrylics, mixed media, and pen and ink. Chris tends to paint what she likes, while being open to trying new things. No matter what the medium, Chris' paintings of landscapes, flowers, still life, and abstracts have a whimsical, colorful quality. When she travels she likes to sketch and paint postcards to send to friends and family members. In addition to original paintings, Chris produces affordable greeting cards using images from her original artwork.
Chris is one of the original founders of WOW (Women in Watercolor) in Tualatin, and she's currently a member of WSO (Watercolor Society of Oregon) and Village Gallery of Arts, where she volunteers to work the gallery desk once a month. She enjoys participating in art demos for youth and children and has exhibited her work at several shows, including the Cedar Mill
Contact Chris about any of these art works by using the form below.