Village Gallery of Arts offers classes and workshops for children, teens and adults in a variety of media and styles.  They are held in our classroom next to the gallery or online via Zoom.
Our classes are offered to the public, however gallery membership includes a discounted rate for ongoing classes.
Cancellation policies:
Classes canceled by the instructor or the Village Gallery of Arts are fully refunded.
Student initiated cancellations are partially refunded if requested more than a week prior to the date of the first class. All cancellations are subject to a $25 administrative fee. Within 7 days of the class there are no refunds.
Debbie Teeter's Cubist Drawing Demonstration
Debbie Teeter's demonstration on how to doodle
Pinch Pots and Beyond with Teresa Vaughan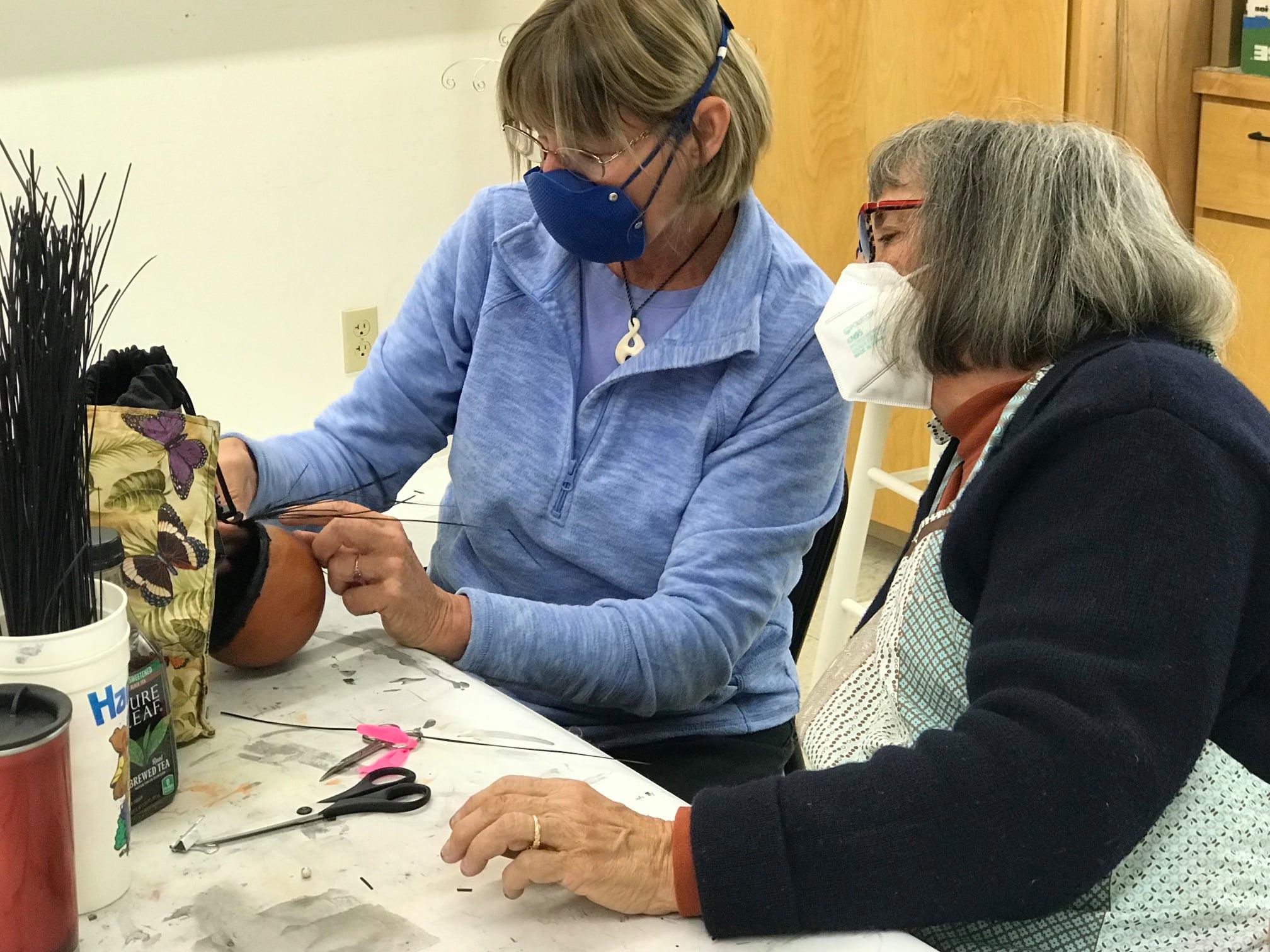 Would you like to teach a class at the Village Gallery of Arts?
We are interested in hearing your ideas for classes!
Beginning, Intermediate and/or Advanced Oils, Pastels, Watercolor, Acrylics, Collage, Print Making, Book Arts, Arts & Crafts projects or suggest one of your own.
We are open to classes designed for students of all ages and levels of experience.
Previous art instruction experience or academic art credentials are preferred but not required.
Design your own on-line course or in-person class (in-person classes limited to 8 students due to pandemic protocols for safe social distancing).
E-mail your class proposal and images of your work to the classroom scheduler for consideration.
Online Instructor Process
Independent Contractor Form
Instructor Payment Policy