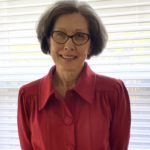 I first started my art journey after graduating from the University of Oregon with a journalism degree. While living in southern California I entered into the design program at Art Center College of Design in Pasadena. I finished with a B.F.A. in Graphics & Packaging and with a coveted first job with Disney Consumer Products.
 I was a certifiable art nerd. I spent days making balsa wood & plaster models of the fibonacci theory, evenings pondering which typeface is better designed: Helvetica or Futura, & walked out of the house numerous times with mismatched socks, paint smudged on my face & car loaded with mannequins, props, & cardboard flopping out of the trunk.
Working at Disney Consumer Products was arguably my favorite job. I created movie posters, & collateral including tee shirt, backpack & badge designs for several movies. 
In 2002 my husband & I moved to Portland and I took a job at Nike. My favorite assignment was directing seasonal photoshoots where I met others in the art community.  I designed across a wide range of product categories which included creating retail spaces, branding and packaging systems as well as product graphics.
As I adapt, I aspire to use a variety of art media in my projects. I like to experiment with materials & love the process of creating messy work; a habit I attribute to being an art nerd.
Visit Laura's website www.lal-studio.com
Contact Laura about any of these art works by using the form below.