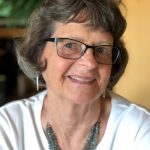 "My hand is the extension of the thinking process – the creative process."  Tadao Ando
"Where the spirit does not work with the hand, there is no art."  Leonardo da Vinci
After many years as a public health nurse and since 2008, I have been exploring my creativity by improving my artistic designs and techniques in making artisan jewelry.
More recently, I have been taking metalsmithing classes.  This has been really exciting for me to learn new processes and techniques in creating one of a kind jewelry pieces.  It has opened up so many new possibilities regarding the art of jewelry making in my studio.  I am amazed how often I can start a new piece with a specific design in mind.  Then when it is finished, I find that the design has evolved into something more unique that I like much better.
Various techniques I have used in my jewelry pieces are sawing, sanding, drilling, hammering, filing, stamping, soldering, stone setting, etching, riveting, texturing, doming, polishing and using hydraulic and roller presses.
"The greatness of art is not to find what is common but what is unique."  Isaac B. Singer
SingingBirdCreations@gmail.com